Suscríbete: iTunes | RSS | More Subscribe Options
Alianza Rebelde – 109
El destino de Leia
Espías de The Hollywood Reporter reportan que la Princesa Leia tiene, al menos, dos escenas clave para los siguientes episodios:
Episodio VIII (2017) – Reunión de los hermanos Skywalker
Episodio IX (2019) – Confrontación con Kylo Ren
Episodio VIII: el enlace de Rey y Luke
El director de Episodio VIII, Rian Johnson (Breaking Bad, Looper) habló con USA Today sobre la trama de la película, específicamente del enlace entre Rey y Luke:
"I don't want to skip ahead two years," Johnson says. "I want to see the very next moment of what happens." How Rey and Luke relate to each other is the key relationship in Episode VIII, and Johnson says "a large part of the movie" will be spent addressing why Luke's there and what he'll do next. Like Luke, Rey has been pulled into a bigger world by connecting with the Force, "but part of what's she's dealing with is the realization that she has this power and this gift," Johnson adds. "She's taking her first step to coming to terms with this thing inside her that she never knew was there and is just starting to reveal its potential"
"La representación importa"
La anécdota que emocionó a Diego Luna:
¿Cuáles fueron las polémicas refilmaciones de Rogue One?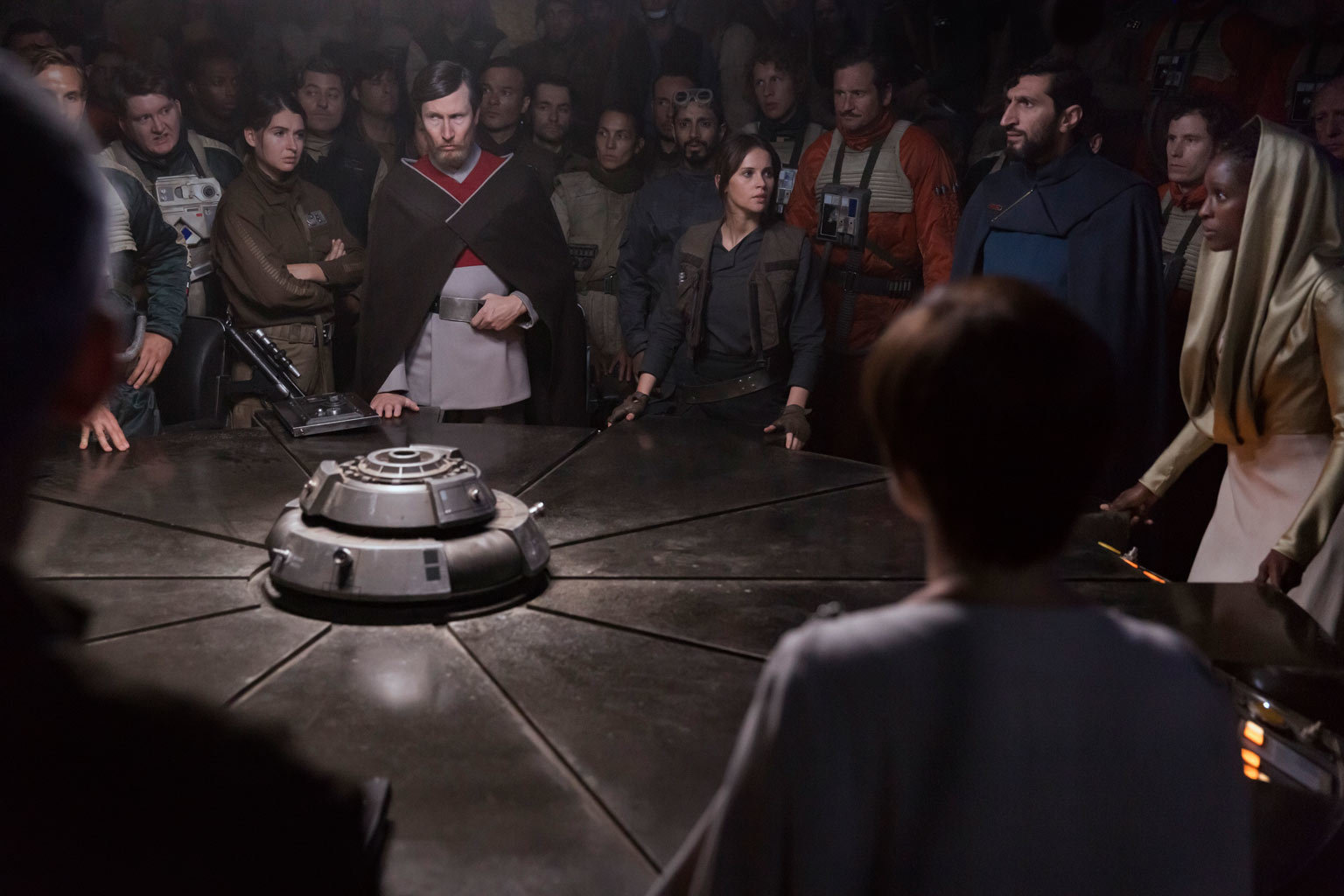 El editor John Gilroy (Suicide Squad, Pacific Rim) reveló los cambios realizados a Rogue One:
– La presentación de Cassian con el espía.
– Bodhi siendo atrapado en Jedha.
– El "rescate" de Jyn al principio.